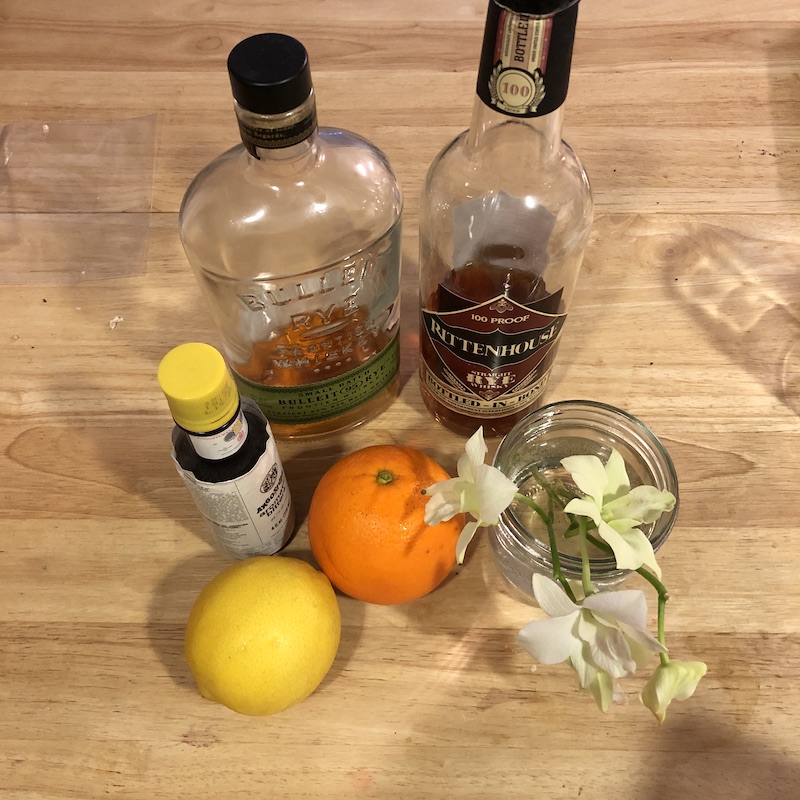 Rye Old Fashioned
2oz Rye
1Tsp Demerara syrup
Dash Angostura bitters
Orange twist & lemon twist
Straightforward and elegant, the Old Fashioned is the most popular cocktail in the world, and a frequently requested drink in our household. I like Sother Teague's version from his book 'I'm Just Here For The Drinks' plus an additional orange twist, shown here.
Build it: Combine ingredients in a mixing glass with ice and stir. Strain into a double rocks glass with 1 large ice. Garnish with orange twist and lemon twist.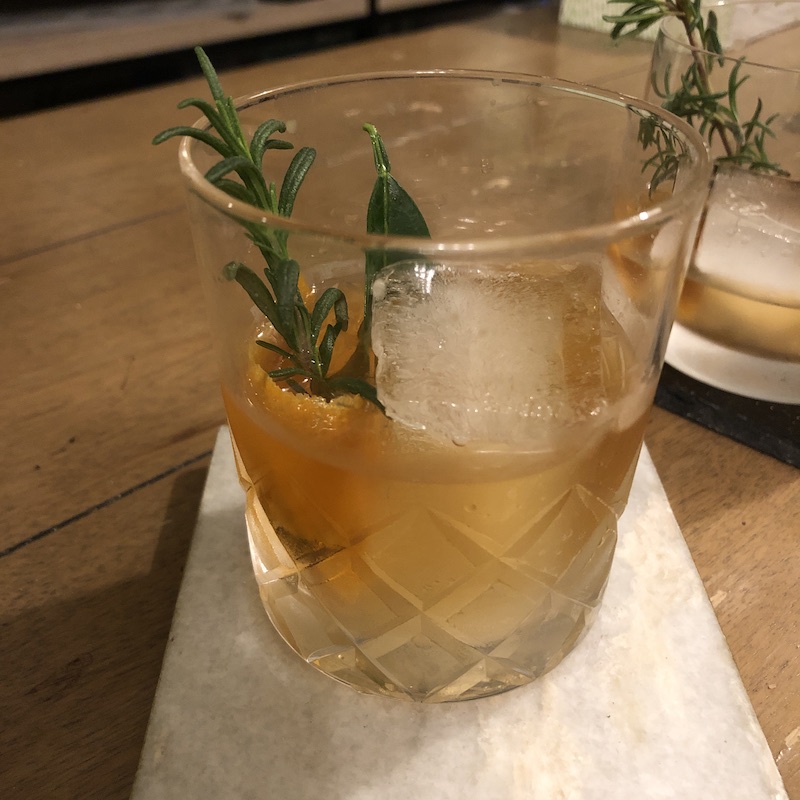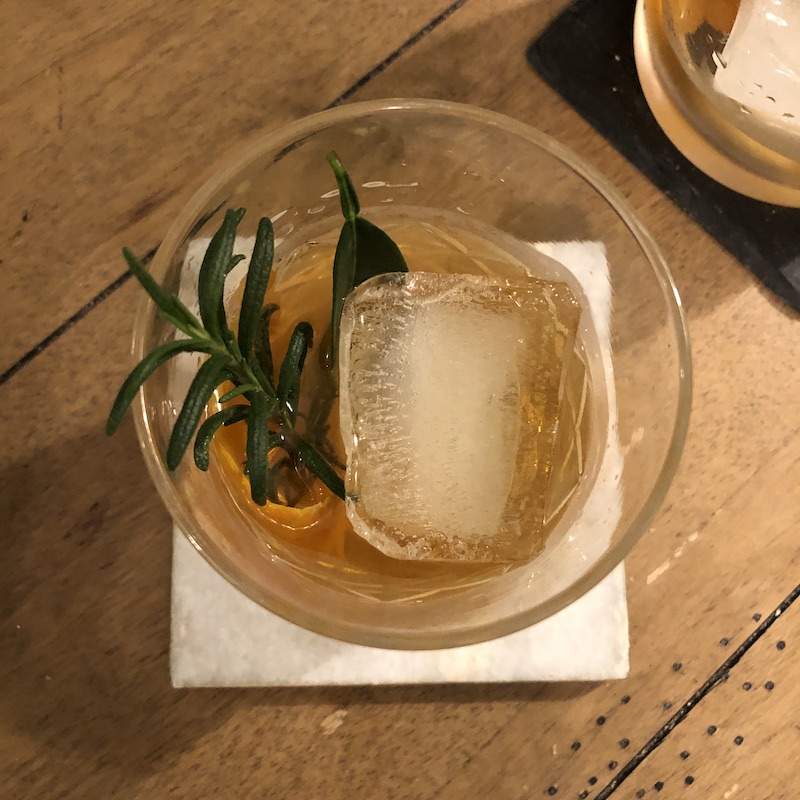 Rosemary Old Fashioned
2oz Bourbon
1Tsp Demerara syrup
Dash orange bitters
Rosemary, orange leaf & orange twist
In late November I received many oranges as well as rosemary fresh from a family member; they have an amazing home garden planted with fruits, vegetables and herbs. I used bourbon here to complement the sweetness of the peel and zesty oils of a perfectly ripe orange. The neroli of the leaf also adds its own unique note, an umami of sorts. Lastly I added a few dashes of neroli-infused alcohol (other experiment).
Build it: build this one directly in a double rocks glass. Combine ingredients in the glass with 1 large ice and stir. Garnish with the rosemary sprig, orange leaf and orange twist.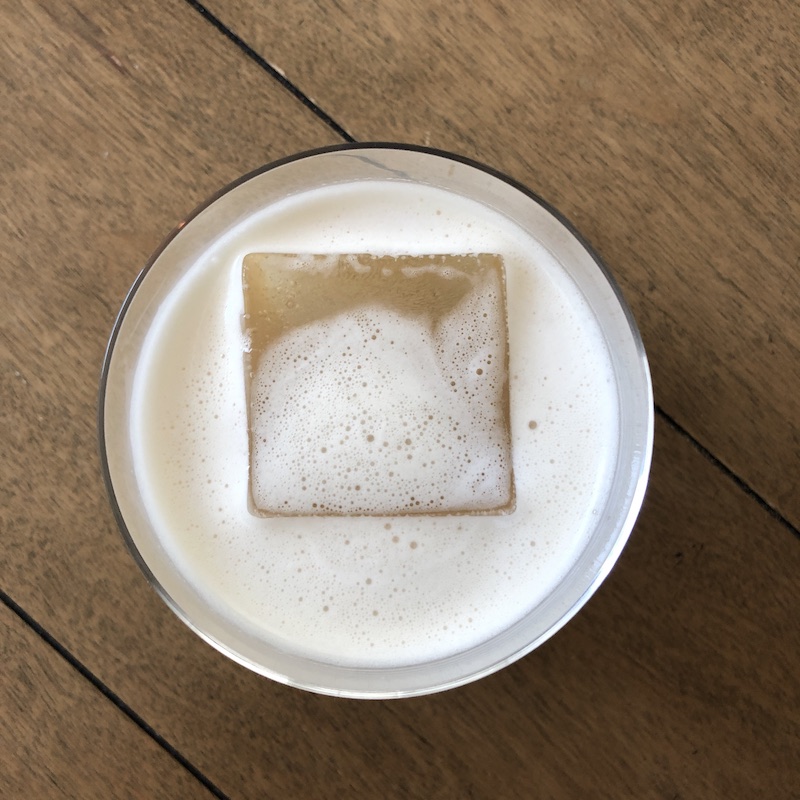 Whiskey Sour
2oz Bourbon
0.75oz Lemon juice
0.75oz Demerara Syrup
1 Egg white
Dash Angostura bitters
Orange crescent and cherry flag
For a long time I lacked the courage to make an egg white drink. Leave it to the pros. Finally when I got over it, the first drink I made was the classic Whiskey Sour, shown here with neither the orange crescent nor cherry flag. As it turns out, what I actually lacked was groceries. I followed Death & Co's recipe except subbing demerara syrup, which I prefer over simple syrup for the less sweet flavor.
Build it: Dry shake ingredients first, then add ice and shake again. Double strain into a double rocks glass with one large ice. Garnish with the orange and cherry.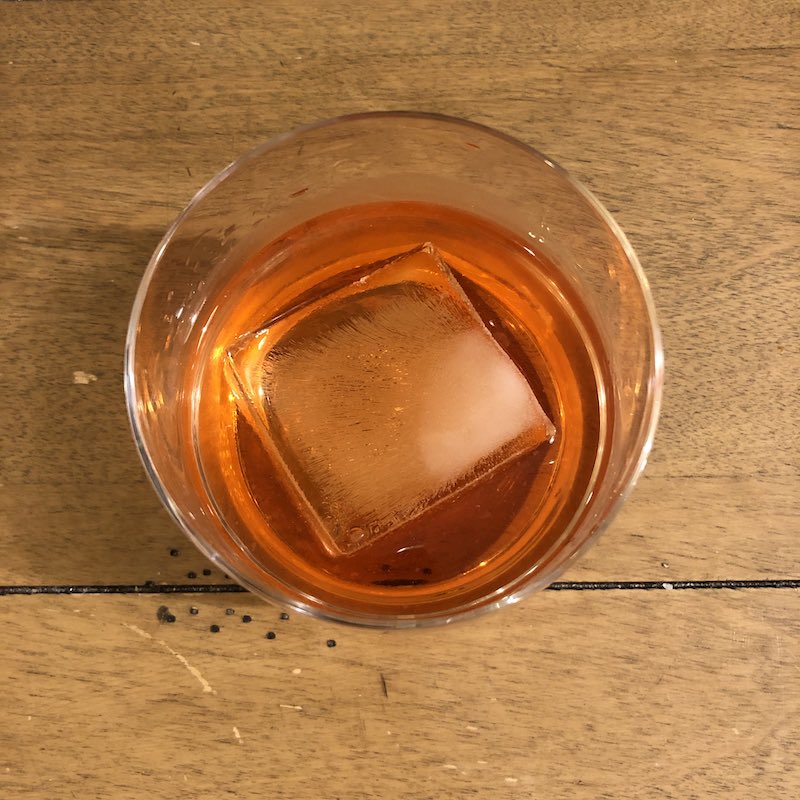 Orange Wednesday
Peated whiskey (any kind)
1oz Blended Scotch
1oz Pierre Ferrand Dry Curacao
1oz Luxardo Maraschino Liqueur
0.25oz Campari
4 Dashes Angostura bitters
Wednesday September 9, 2020 was the day the sun didn't rise. California was in a historically bad fire season. Smoke and ash from multiple mega fires accumulated in the atmosphere, and for one day it completely blocked out the sun in San Francisco. We saw the world through an eerie, dystopian orange filter.
Like many others who compartmentalized this, I worked from 8am-6pm as if everything was fine. After, I committed the day to memory the only way an apocalyptic orange wednesday ought to be, with a drink in its name. A smokey, eerie orange cocktail with a touch of bitterness.
Build it: Rinse a double rocks glass with peated whiskey (I had Laphroaig 10yr sitting around). Combine other ingredients and stir with ice. Strain into the glass with one large ice.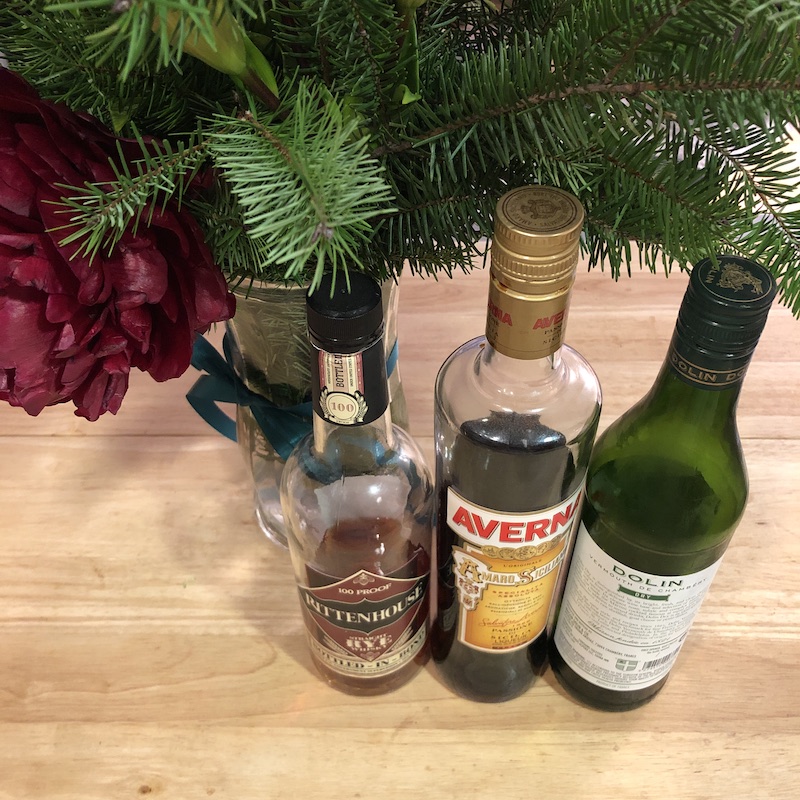 Manhattan Transfer (a la Death & Co)
1.5oz Rittenhouse 100 Rye
1oz Dry vermouth
1oz Averna Amaro Siciliano
Dash orange bitters & Angostura bitters
I can't recall exactly when I started liking the Manhattan. Undoubtedly many modern cocktails can trace their roots back to the classic, a trinity of whiskey, vermouth and amaro. This one is from Phil Ward's recipe in Death & Co's book. The book calls for Ramazzotti and Death & Co's house orange bitters. I sub Averna and angostura plus whichever orange bitters I'm trying out at the moment.
Build it: Combine ingredients in a mixing glass with ice and stir. Strain into a coupe.