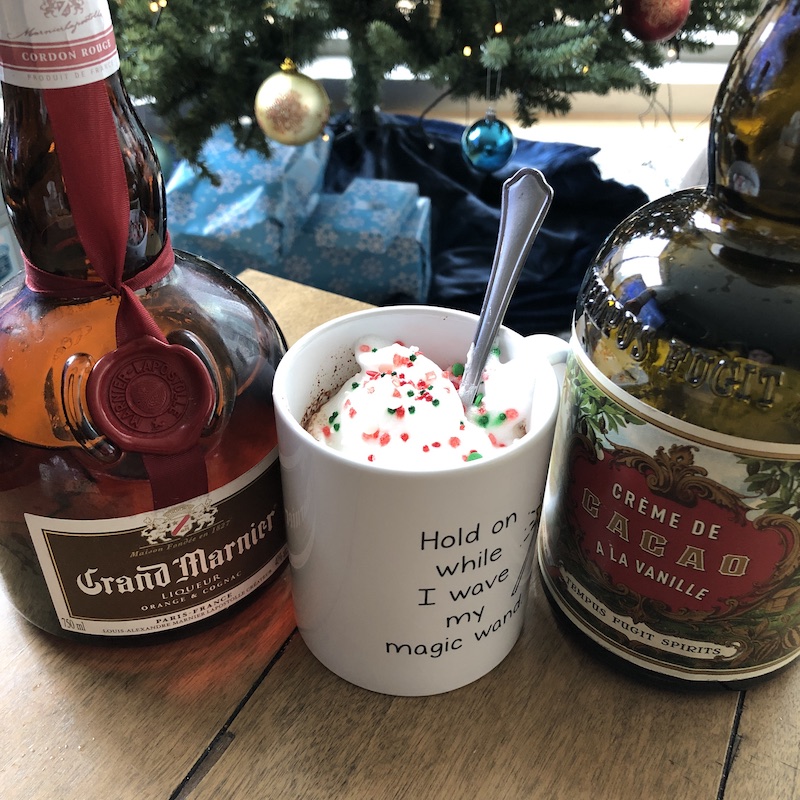 Holiday Hot Chocolate
Ibarra chocolate bar
Milk
Grand Marnier
Creme de Cacao
Sugary sprinkles
On rare occasions I crave a warm mug of hot chocolate. Then I make one and don't know what to do with the rest of the box. The Holiday Hot Chocolate is an answer to that. With the addition of Grand Marnier, it tastes similar to an orange Pim's biscuit.
Build it: everything is "to taste" with this one, no measurements required. I melted the chocolate in an improvised bain marie. When it was about ready, I steamed and frothed milk in a milk frother. Then I combined the chocolate, steamed milk, Grand Marnier and Creme de Cacao and stirred in a mug. After it was well mixed, I topped it off with the milk foam and sprinkles.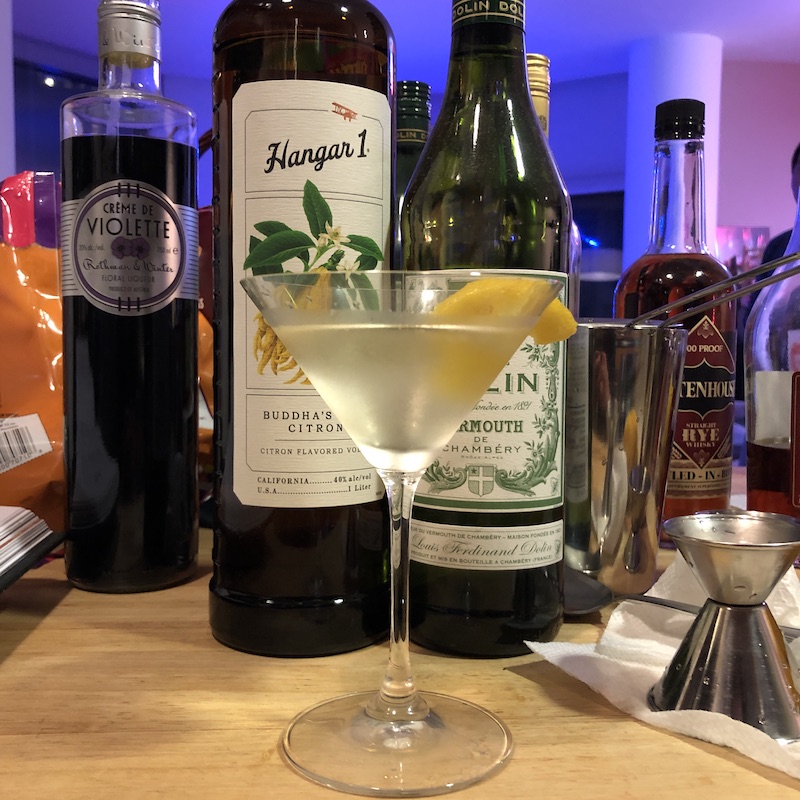 Elder Buddha
1.50oz Hangar 1 Buddha's Hand Citron Vodka
0.50oz St. Germain
0.75oz Cocchi Americano
0.75oz dry vermouth
2 Dashes neroli bitters
2 Dashes Yuzu bitters
Lime twist
Hangar 1's Buddha's Hand Citron Vodka is a truly delightful liquor. A very old relative of the lemon, buddha's hand gives complex layers of floral, herbaceous and fruity liveliness to vodka. It works wonderfully in mixed drinks as well as chilled on its own for sipping (or at least that's what I was told on the distillery tour!).
Certainly not a "stiff" drink, but an attempt at a balanced and refreshing structure with the delicate yuzu, floral sweetness of elderflower, and not-too-bitter Cocchi Americano.
Build it: Combine ingredients in a mixing glass with ice and stir. Strain into a martini glass. Garnish with the lemon twist.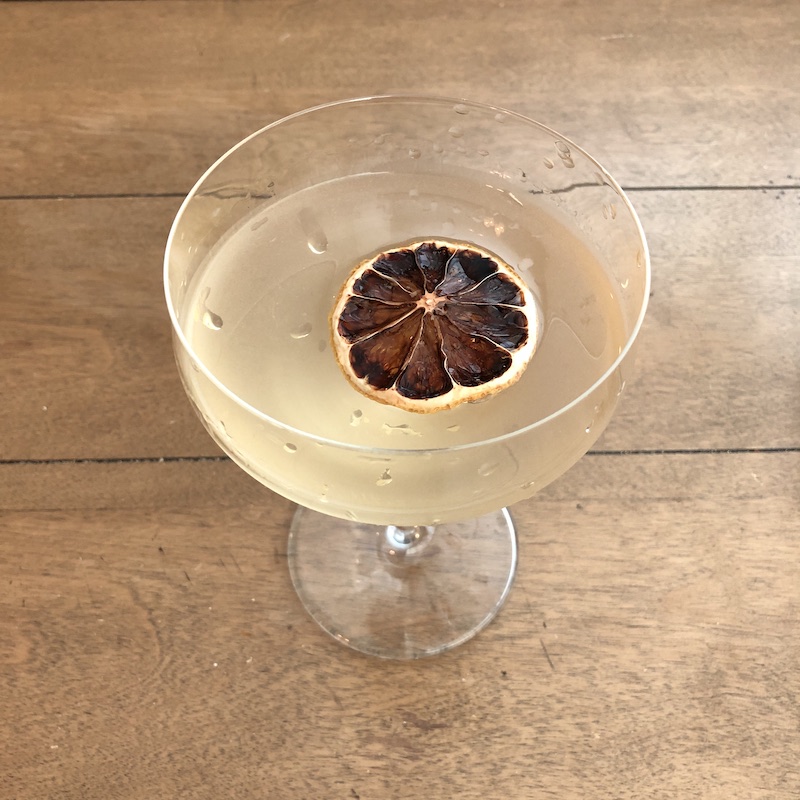 Lockdown Experiment #2
2oz London dry gin
0.75oz Cocchi Americano
0.25oz Meyer lemon syrup
2 Dashes orange bitters
Dehydrated meyer lemon wheel
During San Francisco's Shelter-in-Place Order, I began testing out a series of drinks called Lockdown Experiments. Surprisingly crisp, this experiment variant #2 struck a nice balance of acidity, bitter and sweet.
The starting point for this gin cocktail was the classic cocktail Corpse Reviver #2, which itself has an interesting history. I also took inspiration from the modern cocktail Deep Blue Sea, created by Michael Madrusan and documented in Sasha Petraske's book — 'Regarding Cocktails'.
Build it: Combine ingredients in a mixing glass with ice and stir. Strain into a coupe. Garnish with the meyer lemon wheel.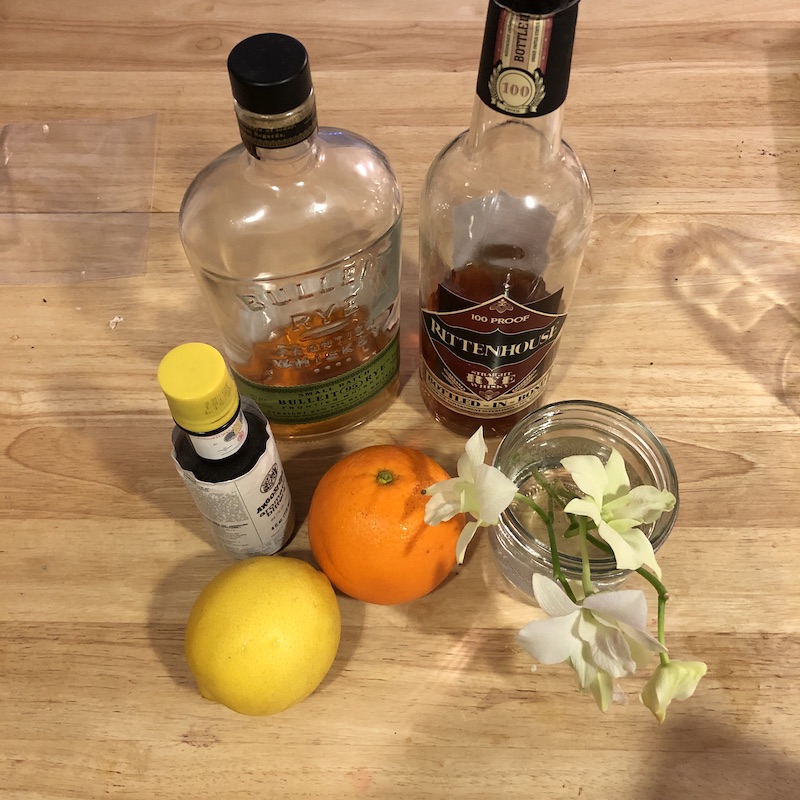 Rye Old Fashioned
2oz Rye
1Tsp Demerara syrup
Dash Angostura bitters
Orange twist & lemon twist
Straightforward and elegant, the Old Fashioned is the most popular cocktail in the world, and a frequently requested drink in our household. I like Sother Teague's version from his book 'I'm Just Here For The Drinks' plus an additional orange twist, shown here.
Build it: Combine ingredients in a mixing glass with ice and stir. Strain into a double rocks glass with 1 large ice. Garnish with orange twist and lemon twist.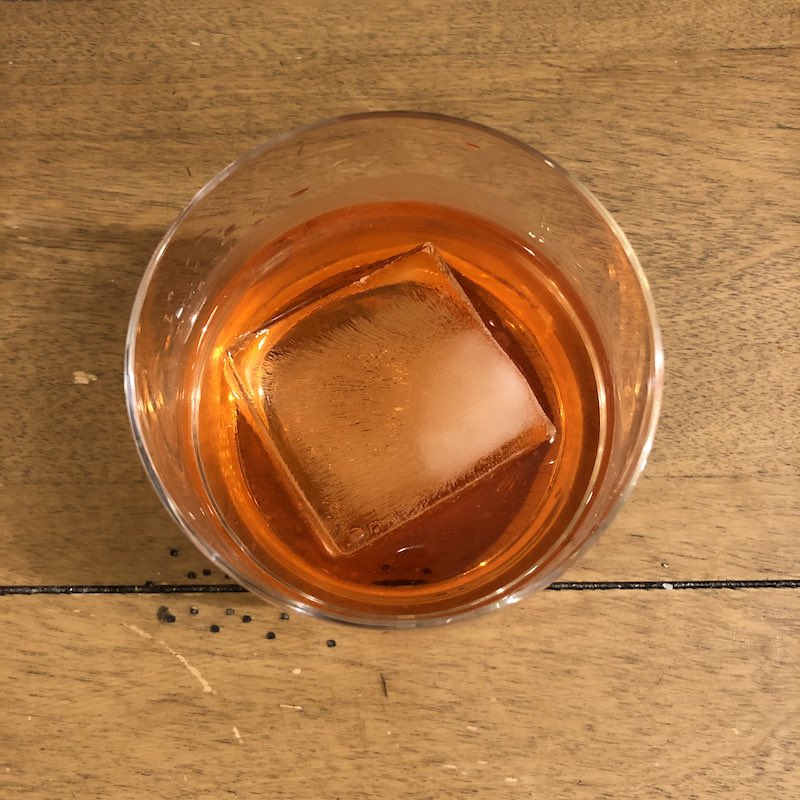 Orange Wednesday
Peated whiskey (any kind)
1oz Blended Scotch
1oz Pierre Ferrand Dry Curacao
1oz Luxardo Maraschino Liqueur
0.25oz Campari
4 Dashes Angostura bitters
Wednesday September 9, 2020 was the day the sun didn't rise. California was in a historically bad fire season. Smoke and ash from multiple mega fires accumulated in the atmosphere, and for one day it completely blocked out the sun in San Francisco. We saw the world through an eerie, dystopian orange filter.
Like many others who compartmentalized this, I worked from 8am-6pm as if everything was fine. After, I committed the day to memory the only way an apocalyptic orange wednesday ought to be, with a drink in its name. A smokey, eerie orange cocktail with a touch of bitterness.
Build it: Rinse a double rocks glass with peated whiskey (I had Laphroaig 10yr sitting around). Combine other ingredients and stir with ice. Strain into the glass with one large ice.